SKIN FOOD PACK – LA JUVENTUD, EVERGREEN, SUNBORN
Open media in modal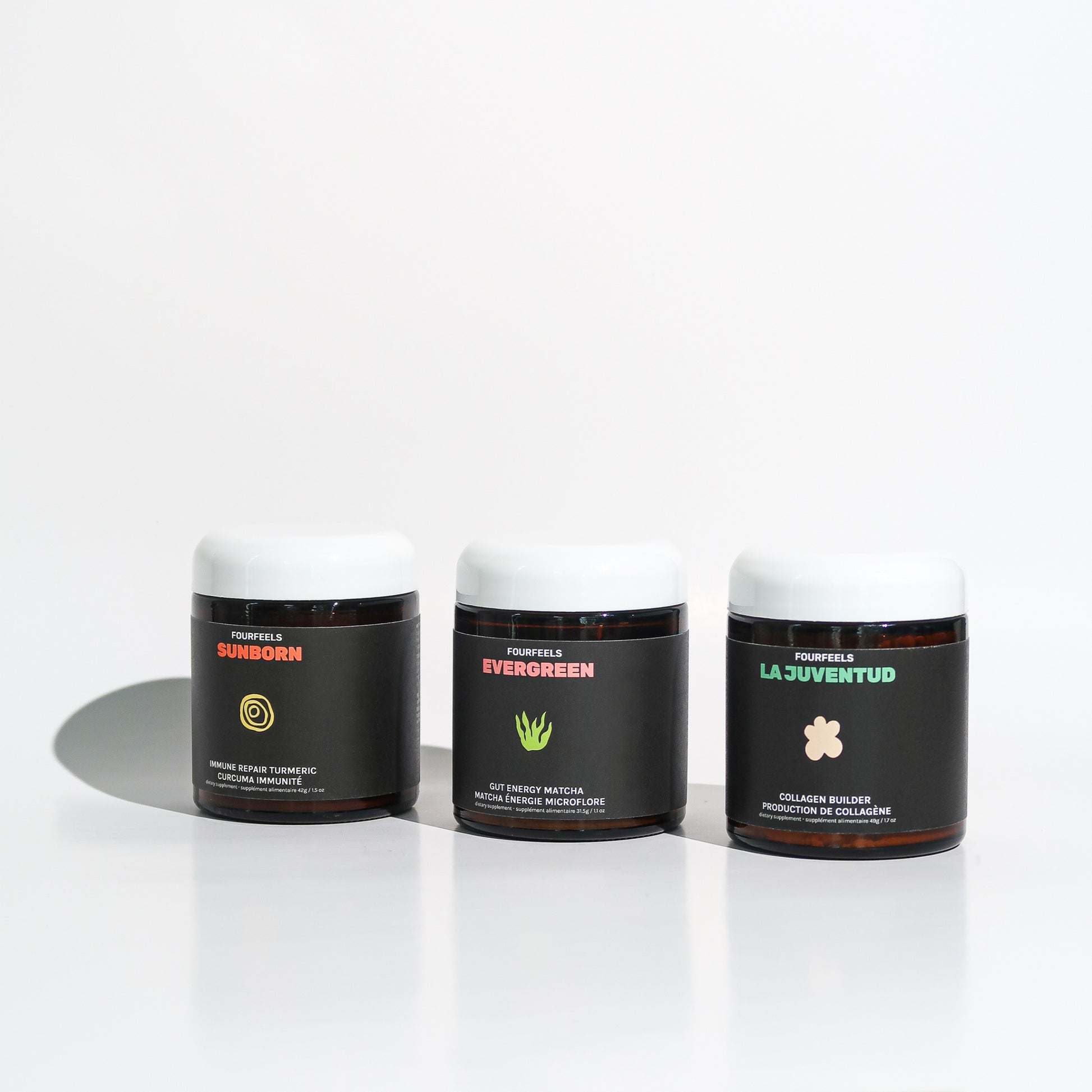 SKIN FOOD PACK – LA JUVENTUD, EVERGREEN, SUNBORN
Collagen, Gut and Immunity Trio
Let's get you glowing from the inside out. Reach for this pack when you want to elevate your collagen production and cellular hydration. As part of your daily self care routine, for skin, gut and immunity well-being.
Pro tip: add a spoon of collagen builder to your matcha or golden drink to make them super collagen-y and benefit from the ultimate skin food synergy in a cup.
LA JUVENTUD

Your Drinkable Skin Care Beauty Ritual

 

Helps to improve natural collagen production, to keep cells hydrated and to protect skin from environmental stress. Learn more about your Collagen Builder.
EVERGREEN

Your Awakening Ceremony and Microflora Care

 

For mind, focus and clear skin. Helps reduce fatigue and stress, maintain sustained energy, and improve gut flora wellness. Learn more about your Gut Energy Matcha.
SUNBORN

Your Anti-Inflammation Radiance Tonic

 

Antioxidant-rich to help protect cells from free radicals and oxidative stress, to support good mood, digestion, and glow. Learn more about your Immune Repair Turmeric.