SUNBORN – IMMUNE REPAIR TURMERIC
Open media in modal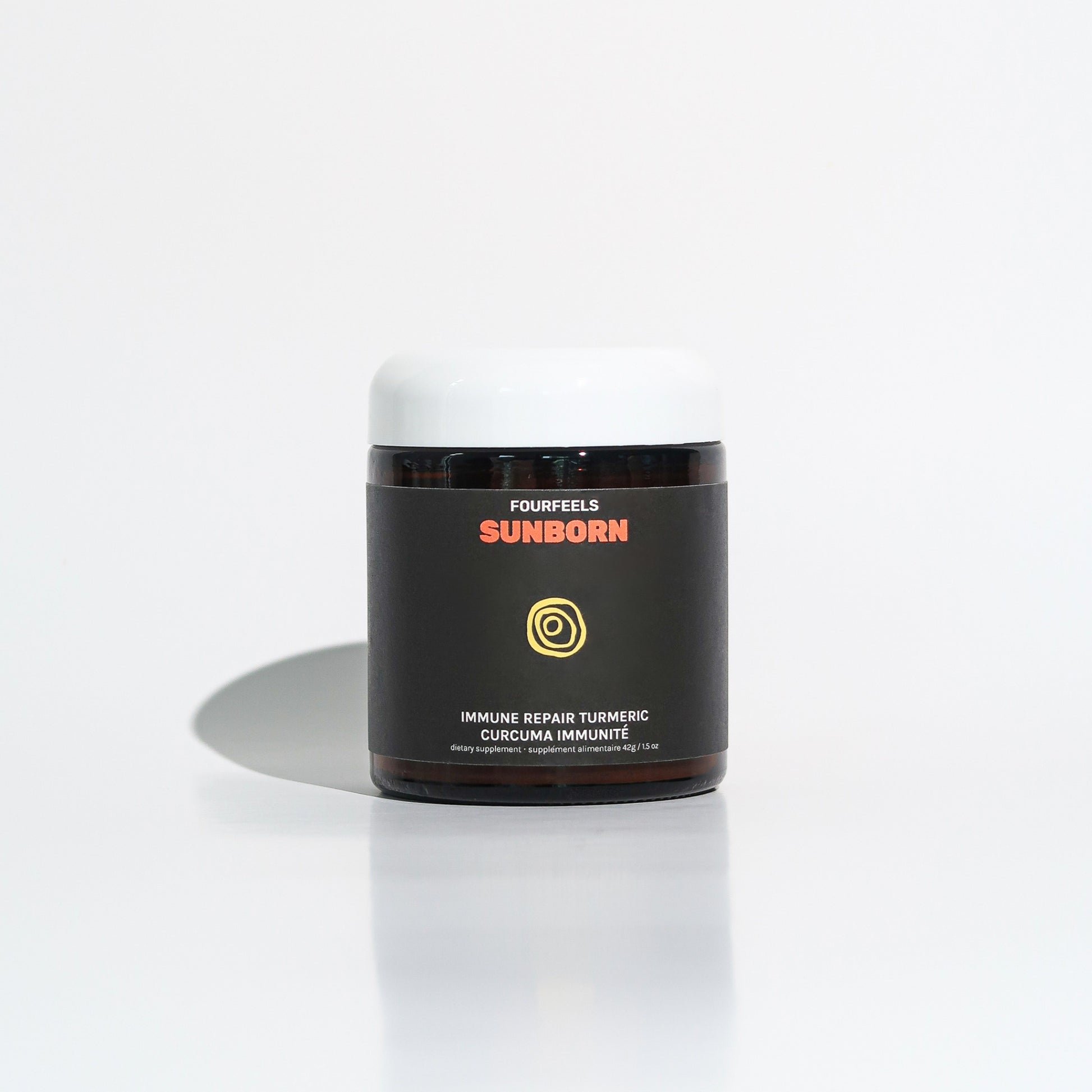 Open media in modal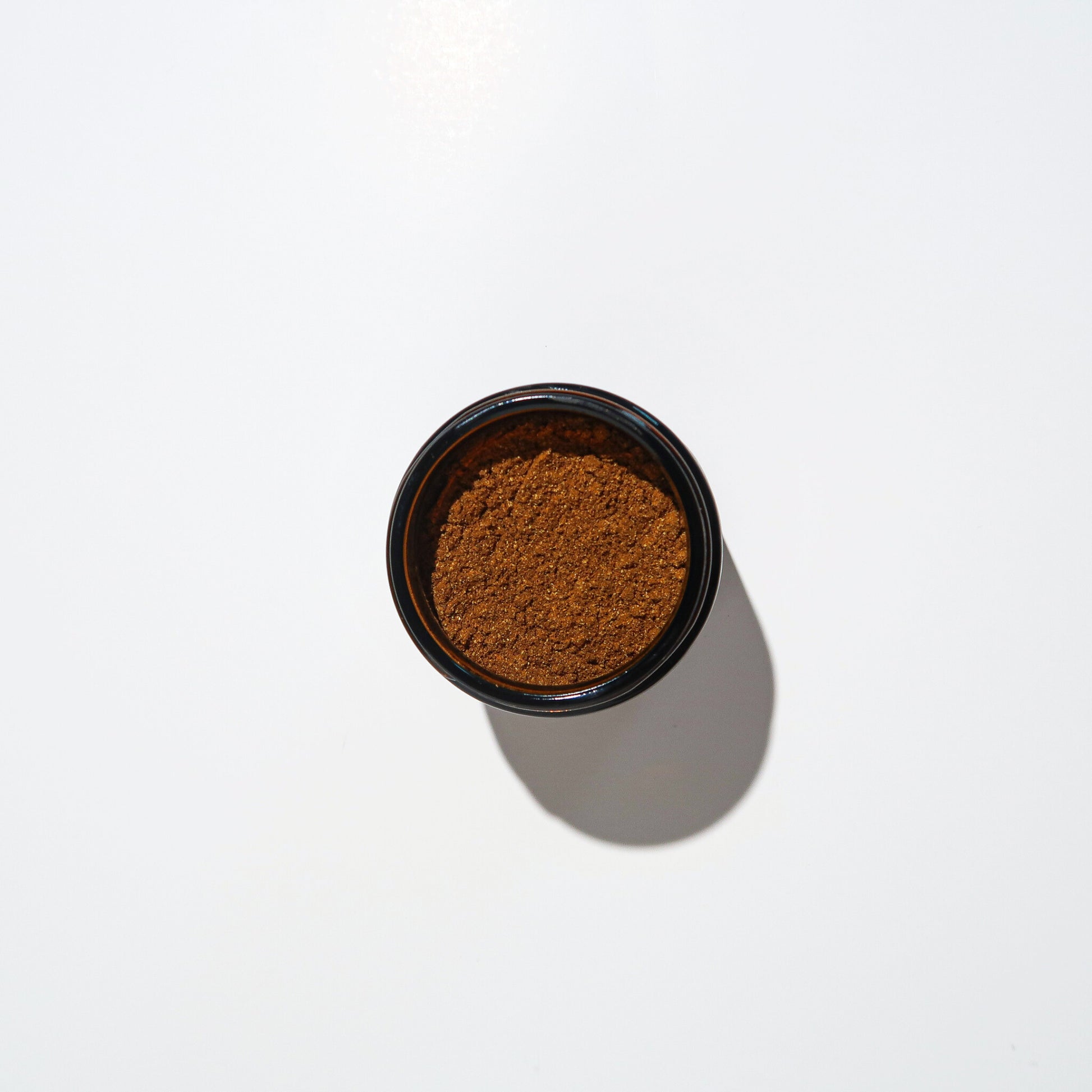 SUNBORN – IMMUNE REPAIR TURMERIC
Anti-Inflammation Radiance Tonic
Antioxidant-rich to help protect cells from free radicals and oxidative stress, to support good mood, digestion, and glow.
A pro immunity and luster formula to calm your skin and gut. This is your adaptogenic, caffeine-free, hug in a mug. Like therapy for your senses. Spicy notes.
ACTIVE INGREDIENTS

- Activated turmeric for bioavailability, max absorption and ultra-anti-inflammation

- Rice tocos vitamin E, essential for nourished and radiant skin

- Chaga mushroom for antioxidants to improve immunity and cope with free radicals

- Ginger for its medicinal properties to aid digestion, immunity and reduce nausea

- Ceylon cinnamon aka "true cinnamon" for metabolism and hormone regulation
HOW TO USE

- Whisk a heaping ½ tsp (about 2g) in 50 ml of hot water

- Add 50-75 ml of hot water or milk of choice

- Mix with spoon or froth



Pairs well with LA JUVENTUD.
Open media in modal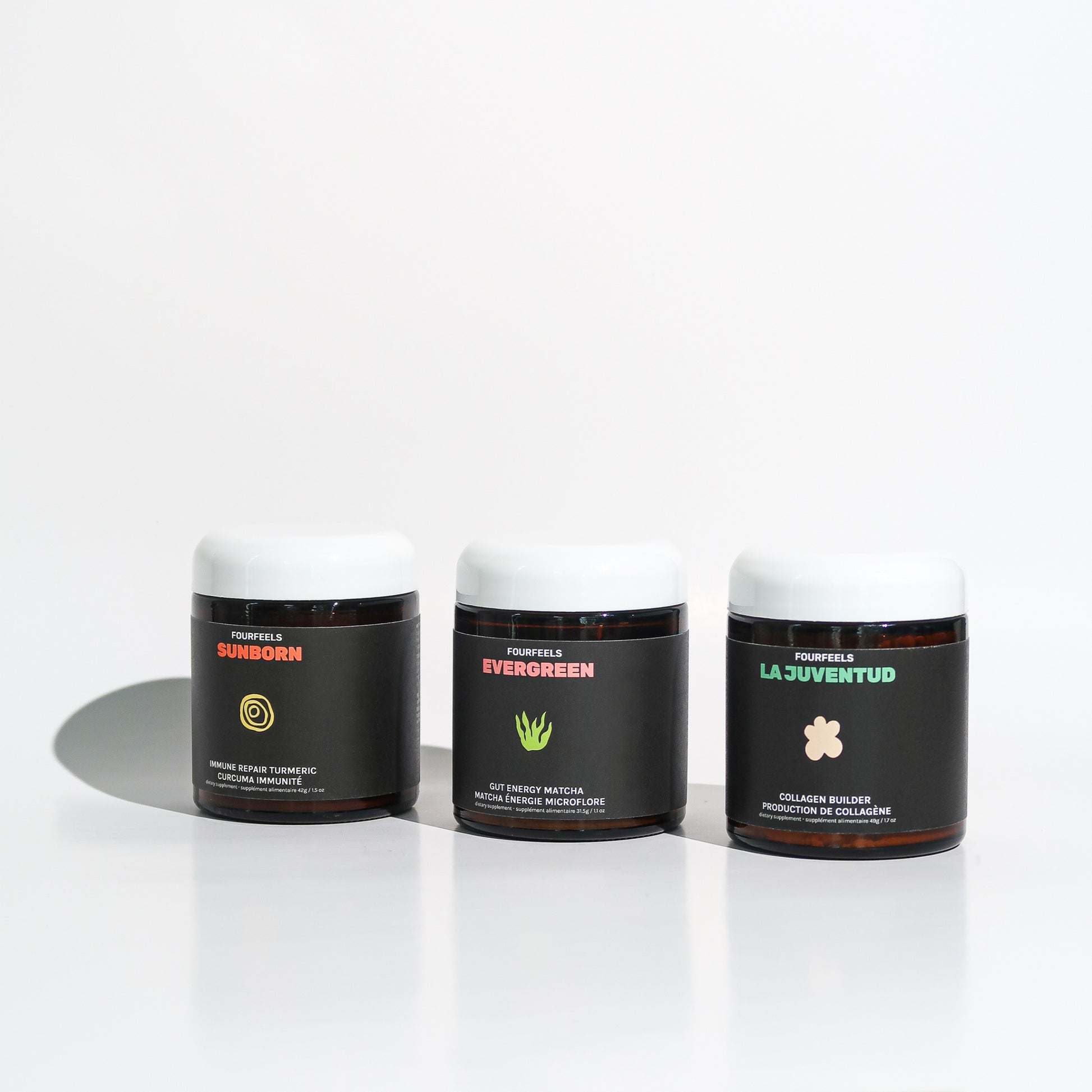 Collagen, Gut and Immunity Trio
Let's get you glowing from the inside out. Reach for this pack when you want to elevate your collagen production and cellular hydration. As part of your daily self care routine, for skin, gut and immunity well-being.
Pro tip: add a spoon of collagen builder to your matcha or golden drink to make them super collagen-y and benefit from the ultimate skin food synergy in a cup.