EVERGREEN – GUT ENERGY MATCHA
Open media in modal
Open media in modal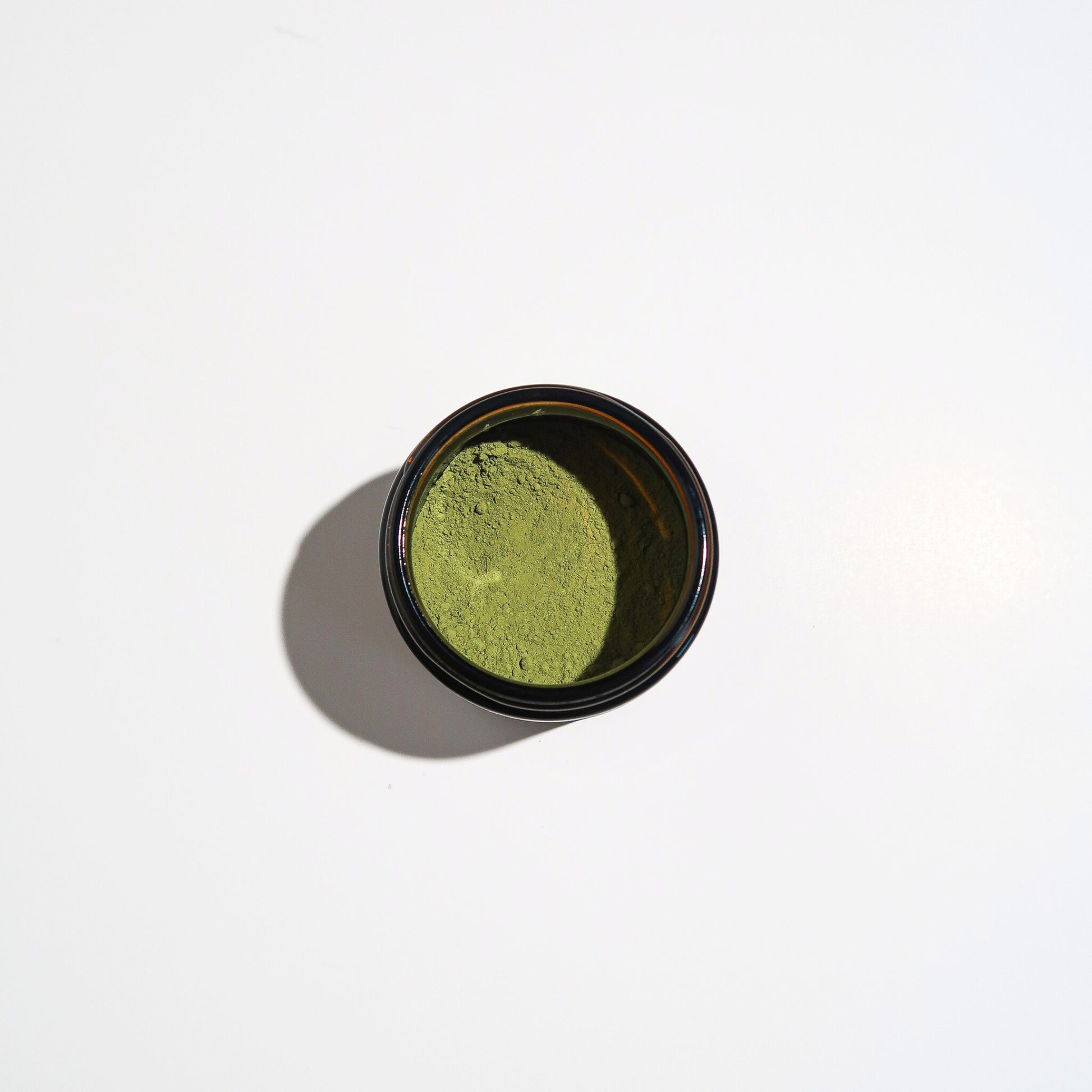 EVERGREEN – GUT ENERGY MATCHA
Awakening Ceremony and Microflora Care
For mind, focus and clear skin. Helps reduce fatigue and stress, maintain sustained energy, and improve gut flora wellness.
The adaptogenic and nootropic forces have joined in this ceremonial matcha formula to help you achieve a state of flow: a tool to keep you going without feeling overwhelmed. Ultra-rich in antioxidants and prebiotics. Invigorating whether you're having it warm or on ice. Earthy with floral notes.
ACTIVE INGREDIENTS

- Ceremonial matcha for focus, reduce oxidative stress and motivation

- L-glutamine to support overall gut health and boost performance and immunity

- Inulin prebiotics to support digestion and promote probiotic bacteria

- Lion's mane mushroom is a strong anti-inflammatory mushroom, promotes concentration and mood balance

- Rhodiola for stress management
HOW TO USE

- Whisk ½ tsp (1.5g) in 25 ml of hot water until dissolved

- Add 100 ml of hot or cold water or milk of choice

- Mix with spoon or froth

- Optional: add ice cubes



Combines well with LA JUVENTUD. Pair with your green juice, smoothie or oatmeal.
Open media in modal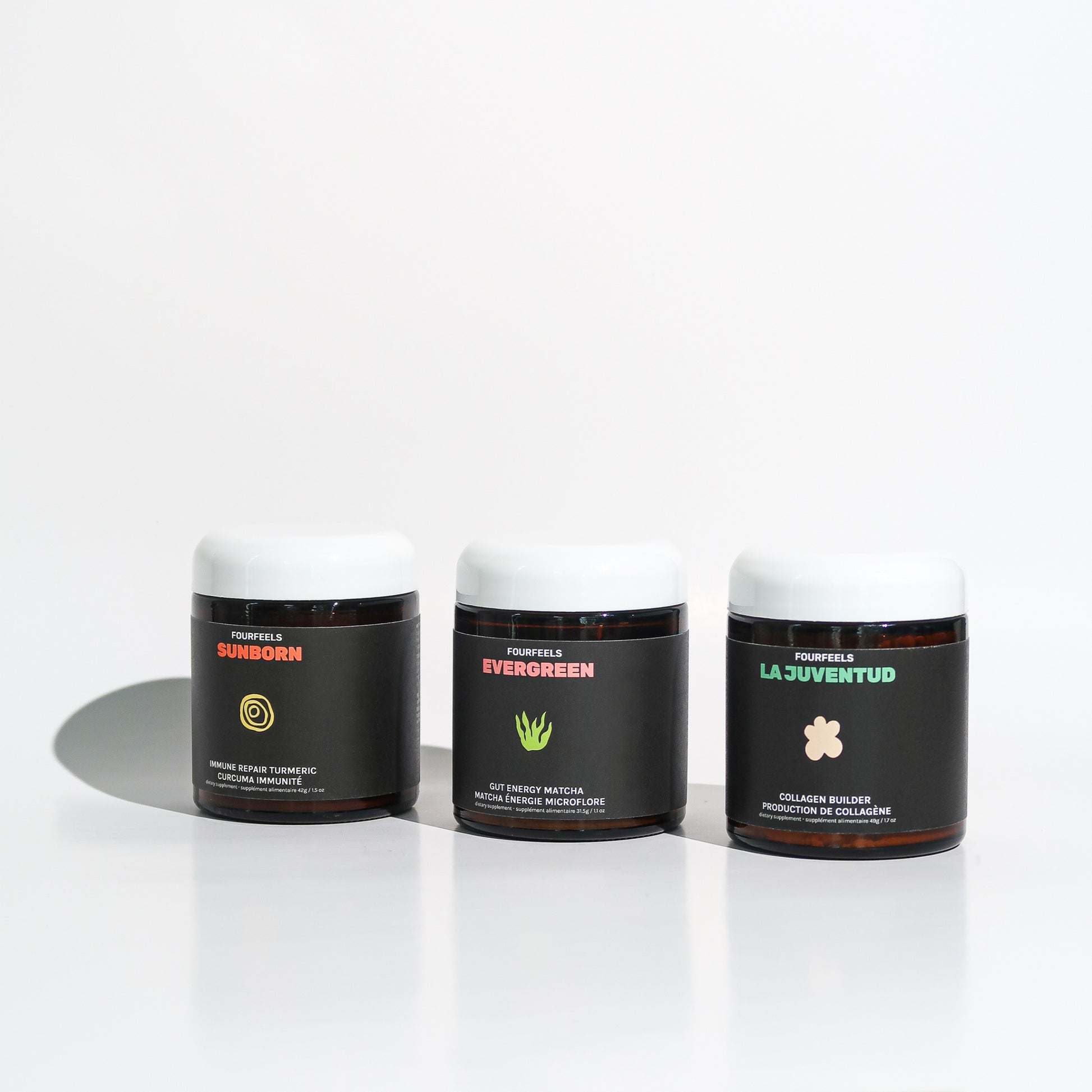 Collagen, Gut and Immunity Trio
Let's get you glowing from the inside out. Reach for this pack when you want to elevate your collagen production and cellular hydration. As part of your daily self care routine, for skin, gut and immunity well-being.
Pro tip: add a spoon of collagen builder to your matcha or golden drink to make them super collagen-y and benefit from the ultimate skin food synergy in a cup.